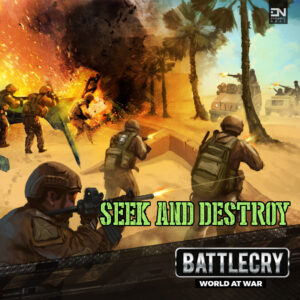 Battlecry is venturing into new avenues with the introduction of Alliance wars. The Generals are now leading their commanders into the Battlefield.
From today, we are introducing a new and exciting Alliance War mode. The Seek and Destroy. Get your Alliance troops ready, the wars are heating up.
In Seek and Destroy, the opposition alliance will be selected based on the SnD rank and randomly. The defending alliance can also attack without any level restrictions.
Also, don't forget to check out the latest variety of online slot that is now available to play on mobile devices.
The SnD level is the average level of the Top 6 Level players in the Alliance. The higher the SnD level tougher the Battles. So Generals, brace yourself for some intense warfare.