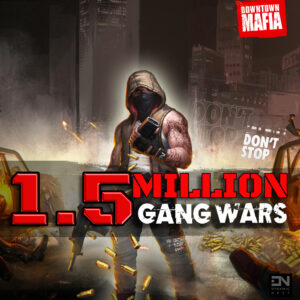 Downtown Mafia crew are delighted to announce that we have hit a whopping 1.5 Million Gang Wars in just 4 Years since its inception in mid-2013. 
The weekly Tournaments which started as a 48 Hours weekend SmashDown is a 4 Day event with much more exciting features and multiple fold rewards.
The revamped Deathmatches Starting every 15 minutes and the Turf collects are burning some energy faster than ever before. To celebrate this achievement we will be introducing Double Rewards Tournaments and Double Payout Turfs into the Game. 
A big thanks and congratulations to all the Mafiosos who are constantly resetting the pinnacles of Downtown Mafia Records.